Classes
We offer a variety of great classes, from mommy and me workout classes to yoga classes. You can enjoy some time with your little one or relax and do a class for some much needed self care.
Weekly Class Schedule
This is our weekly class schedule. Instructions to join each class are featured below but do not hesitate to reach out to us with any questions!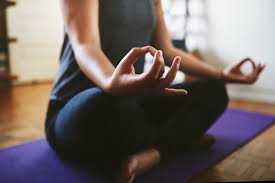 Chakra Yoga
Instructor: Peg Stanton
Tuesdays at 12:30am
This yoga class is open to the public and is a slow flow yoga with mediation. To register please call Peg at 508-888-8318. $10 a class.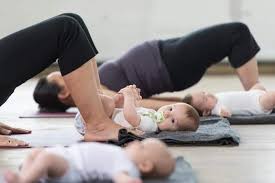 Mommy and Baby Workout Class
Instructor: Catherine Roy
eVERY WEDNESDAY In DECEMBER at 10:00am
Come join us for a 30 minute workout class. Each week we'll do a different workout including barre, stroller fitness, baby carrier workout and HITT classes. This series is for babies 1 and under.
Prepay all 4 classes for $10 or $15 for drop in.
MOMMY + ME YOGA
Instructor: Catherine Roy
Pop up classes 12/04, 12/11 at 10:00am
Baby + Me Yoga is a 30 min stretching/gentle yoga class for moms where babies, aged 12 months and younger, are welcome to join. This class is appropriate for moms who are just getting back into movement after baby. Feel free to bring any supplies your little one will need to be comfortable during class- blankets, bouncy seat, infant carrier etc. Moms, feel free to bring your own yoga mat or borrow one of ours! You might also like to bring water.
$10 per pop up class
Accept cash, check and credit card.
To register please email Catherine at:
MotherlyLoveWellness@gmail.com
POP UP
PRENATAL WORKOUT CLASS
Instructor: Catherine Roy
Saturday 12/09/2023 at 9:30am
Join Catherine for a 30-45 min workout class that's geared to pregnant mamas. We'll do upper, lower and core 10-15 minute sections. It's also a great way to meet other moms that are local to the area!
$10 per pop up class
Accept cash, check or credit card
To register please email MotherlyLoveWellness@gmail.com
MOM'S DANCE PARTY
Instructor: Erin FitzGerald
Sunday December 10th at 9:30am
Join Erin for a mom's dance party class to de-stress, move and gave fun! Learn easy to follow dances to upbeat songs. Pregnant, postpartum, baby wearing and beyond are welcomed!
$10 per pop up class
Accept cash or Venmo
To register please email MotherlyLoveWellness@gmail.com
Prenatal Yoga
Instructor: Catherine Roy
A great way to keep your body moving during pregnancy. This class will go over pregnancy safe yoga moves. A great way to meet other expecting moms! Please email Catherine at MotherlyLoveWellness@gmail.com
Free pop up class for certification requirements on Sunday December 3rd at 10:00am
To register please email Catherine at:
MotherlyLoveWellness@gmail.com